Student Activities
ROBOTIC SOCIETY
Objectives:
To enhance the knowledge in the different research area in different engineering fields.
To explore the different innovative ideas of students, faculties in different electrical research areas as well as other areas.
To make a strong team to drive the school as well as university level research work.
Expected Outcomes:
Hard ware implementation of different innovative project works
 Team formation for carrying out the different research activities
 Enhancement of student publications as well as the school level publications
 Application for project and patents
RED CROSS SOCIETY
NSS SOCIETY
Event name- "NSS SPECIAL CAMP-2020"
Objective- Promoting awareness and Healthy Lifestyle through campaigning and interaction.
Venue- Rangamatia, Mancheswar
ELECTRIC VEHICLE CLUB
OBJECTIVE
The main objective of this research club is to enhance the knowledge in the field of Electric Vehicles and its charging facilities as well as the exploration of the innovative ideas of students and faculties in the field of Electric Vehicle.
SCOPE
Enhance the knowledge in the field of Electric Vehicle for exploring the innovative ideas and hardware implementation of different converter topologies and control methodologies that require for driving the vehicles and provide charging infrastructure. This laboratory is devoted for B. Tech., M. Tech. Students, Ph. D. Scholars and faculty members to carry out real time research in different areas of Electric Vehicles.
THRUST AREA
Traction Inverter
High Frequency Inverter
Power factor Correction
Synchronous Rectifier
DC-DC Converter
Wireless Battery Charging
Static Charging
Dynamic Charging
V2G, G2V, V2V Power Transfer
FACULTY
Dr. Kundan Kumar(C)
Dr. SubhashreeKundu
Prof. KVVSR Chowdary
Prof. Snehalika
Prof. Silpashree Sahu
Prof. Swagat Das
STUDENT
Mr. Chandra Kishor Singh(C)
Mr. Sanket Sanjay
Ms. Akriti Nanda
Ms. Anshula Thakur
Ms. Sevanti Pal
Mr. Deepak Kumar
Mr. MukundMadhav
Students received 2nd prize for Parade during 71st Republic Day celebration at KIIT.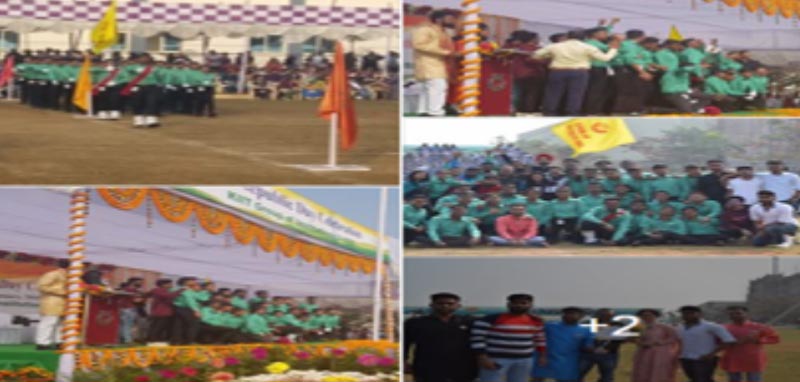 Fresher's Welcome function KOSMICAL 2019
ELECTRICAL TECH FEST "ELECTRIFYN" 2019
INDUSTRIAL STUDY TOUR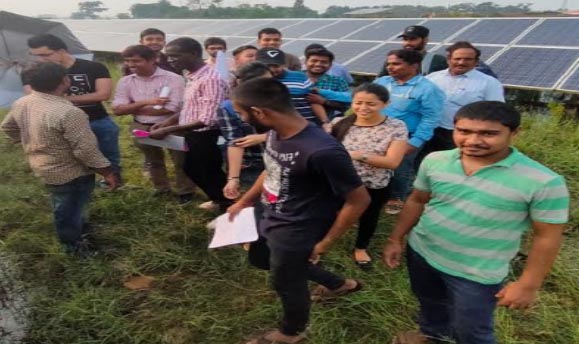 Students are taken to nearby solar Photovoltaic plant for study tour to visualize every components in reality and are explained the process at the site. This gives clarity to their knowledge and provides a platform to analyze several research problems associated with it.
COURSE BASED PROJECT
This method intends creative intimation leading to research and innovation.
In this method students make project models and present the working of it along with posters. It provides a platform for the students to exhibit, explain projects and present innovative ideas in an open forum.